On April 17, 2018, a customer from Thailand came to visit our company and see our Fiber Laser Cutting Machine PE-F6060.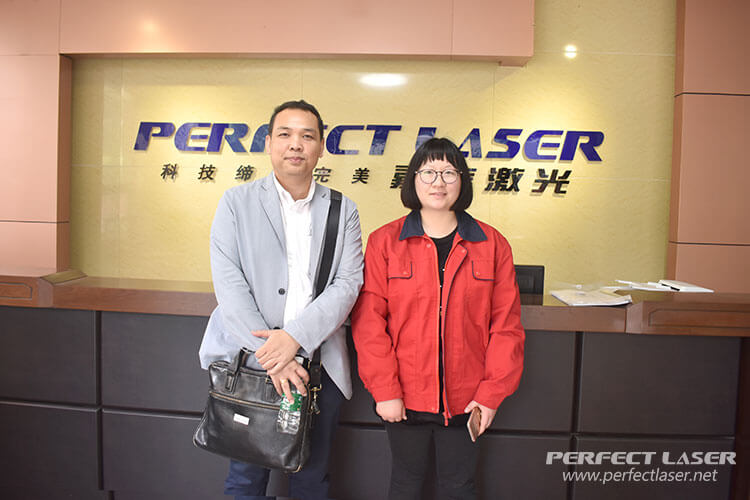 Accompanied by our international sales manager Sophie, the customer has inspected and studied the fiber laser cutting machine PE-F6060. During the inspection, the customer raised some professional questions about the operation methods, software and other technical principle of the machine. For his problems, Sophie gave the answers patiently, and let our engineer actual operation of the machine, which allows the customer to more quickly understand it. Through investigation, the customer is satisfied with our machine, and sincerely wish that we will have a long-term cooperative relationship.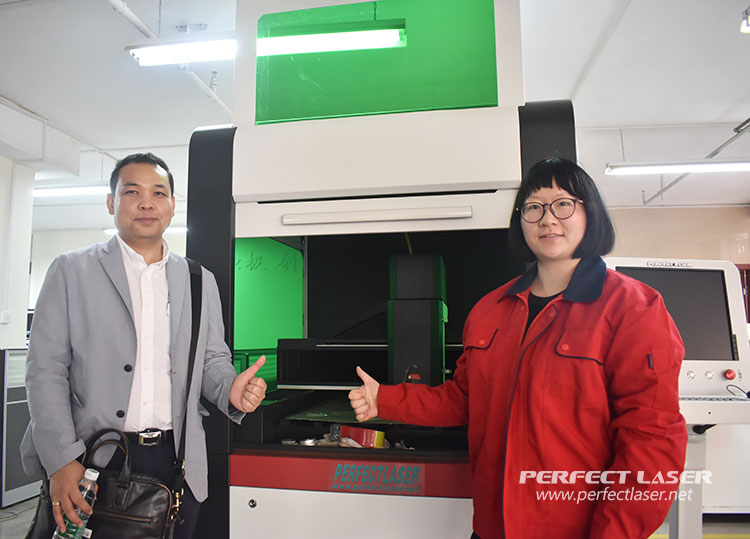 As a professional supplier of laser machine, our company is very concerned about the quality of the machine, and has been committed to providing customers with high-quality and high-efficient machines. This fiber laser cutting machine adopts world famous Germany fiber laser source, American laser cutting head and dynamic focus system, which can cut and punch different kind of metal material with high precision and high speed.

The visit of Thailand clients not only deepens their understanding of the quality and performance of the company's machines, but also helps to foster long-term cooperation and enhances the company's reputation in Thailand and the world. Hope we can establish the long term and friendly relationship in the future.
More information, please click in Perfect Laser Fiber Laser Cutting Machine