Our customer from Russia visited Perfect Laser . Lily Zhang, senior sales, Cathy Liu, manager of International Department, sincerely welcome our customer and have good communication together.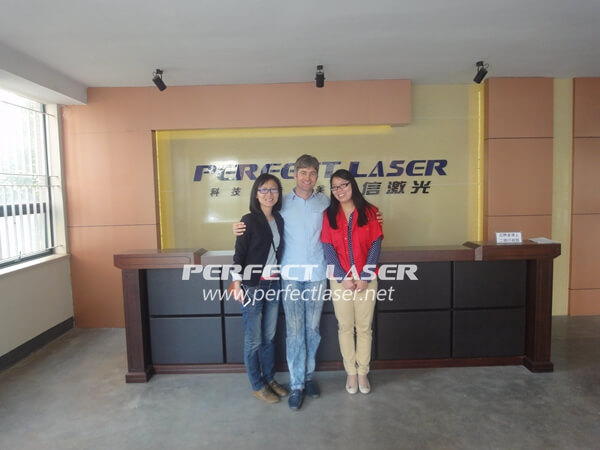 Our customers are watching the technician engineer operating the fiber laser marking machine. This face-to-face communication and self-operating machine make them know more about our products. They are deeply impressed by Perfect Laser's modern facility, advanced product line, quality control process, pre-delivery inspect and dealer management system.
Currently, Perfect Laser has a broad and well-established distribution network in Russia. In order to develop further export market there, Perfect Laser provides professional technical training and competitive price to agents. Under the support of stable product performance and good after-sales service, we believe that we can go further. Choose Perfect Laser, you will choose the best partner in the world.