The annual September procurement festival is coming, are you ready?
As one of the two major activities of the year, the September Purchasing Festival is about to open. This procurement festival will focus on the source of quick search, fast trading, and excellent service buyers, helping more buyers to find our Perfect Laser and become business partners with Perfect Laser!
Activity Time: September 4, 2018 to September 30, 2018 (US Pacific Time)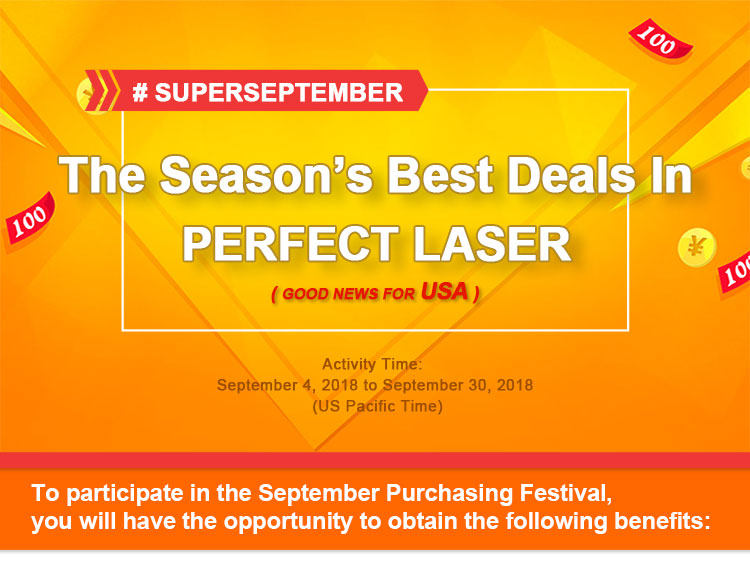 Alibaba activities:
Sea discount: 50% off on China-US special line
Inspection discount: 50% discount on inspection
Localized TT: As low as 1 local currency
For more information, Alibaba official shall prevail.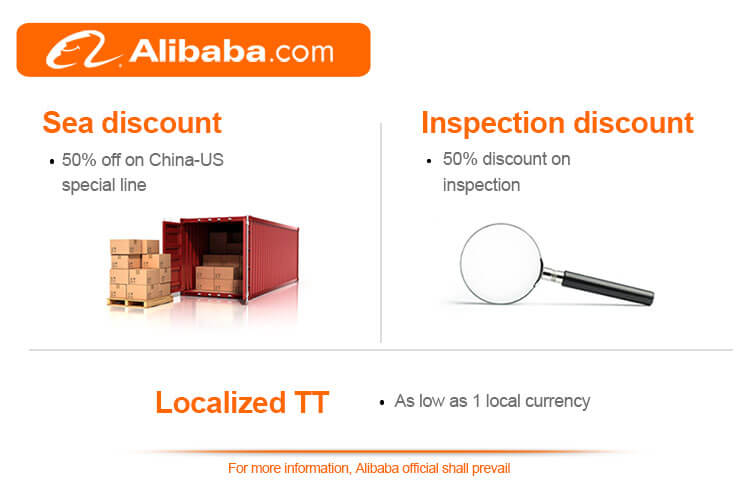 At the same time, Perfect Laser will provide you multiple promotions:
1.Recommend Rewards:
recommend your friends to place machine order in September,you will get extra $100 free parts for your order in 2017
2.Free Gifts:
Exclusive custom metal business card Over $ 3000
The blue and white porcelain tableware four piece suit Over $ 5000
The blue and white porcelain tableware six piece suit Over $7000
3.Huge discount:
Some products are on sale. For example, the PM-600 Ink jet printer.The original price of $1500 is now on sale at $1399.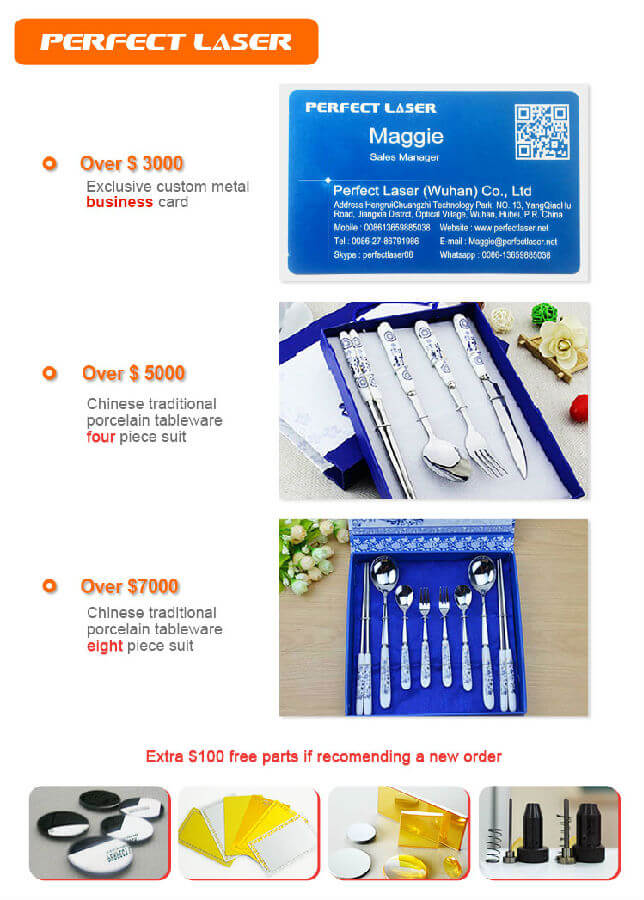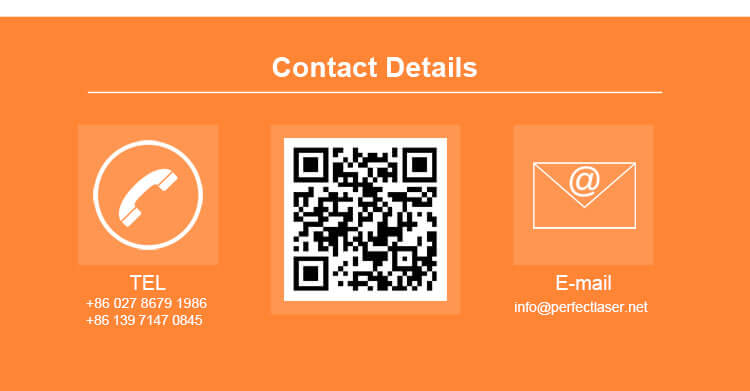 More information, please click in Perfect Laser