On July 18, 2018, a customer from Thailand came to Perfect Laser for a field visit, visited the marking machine.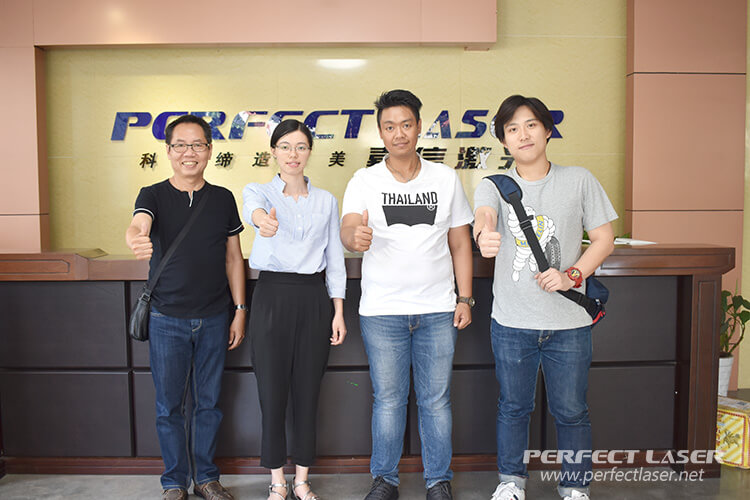 Accompanied by Jessica, a salesman from the international trade department of our company, the customer group first inspected the production environment of our company's factory and truly felt the high quality production requirements of our company. After watching the operation of our technicians on the marking machine and their own practical operation, the customers highly appreciated the perfect matching, meticulous technology, strict quality control, and gave full recognition. At the same time, the customer also expressed a long-term and friendly desire to cooperate with our company.
In order to better serve the needs of customers, Perfect Laser has been committed to innovation, the idea of innovation and the pace of continuous development of our products has weeded through the old to bring forth the new, thereby promoting the excellent development of company in the laser field.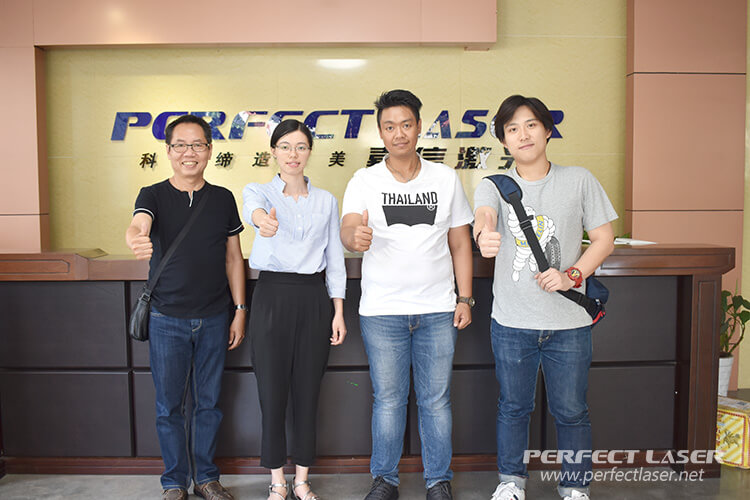 More information, please click in Perfect Laser marking machine .