On November 1st, 2017, two Comoros customers came to Perfect Laser to visit and see our new type CO2 laser marking machine PEDB-500B.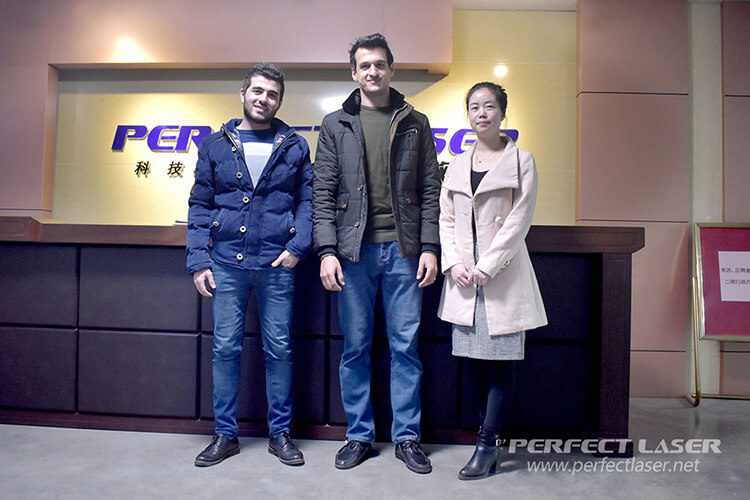 This new CO2 laser marking machine is suitable for marking various non-metallic materials, and it is equipped with the automatic marking software developed by Perfect Laser, it connected to photoelectric probe and automatically triggered to achieve automatic flight marking. The marking speed can reach 8000mm / s, and it can achieve 24 hours continuous stable and reliable operation to meet the production side of large quantities of requirements.
The main purpose of the customers is to test the performance of this CO2 flying marking machine and its marking effect. Under the operation of Perfect Laser professional engineers, the customer is shown the whole process of marking the plastic bottle, and is surprised by the high-precision laser beam non-contact and quick marking on the surface of the bottle, and the marking effect is also very accurate and not easy to wear.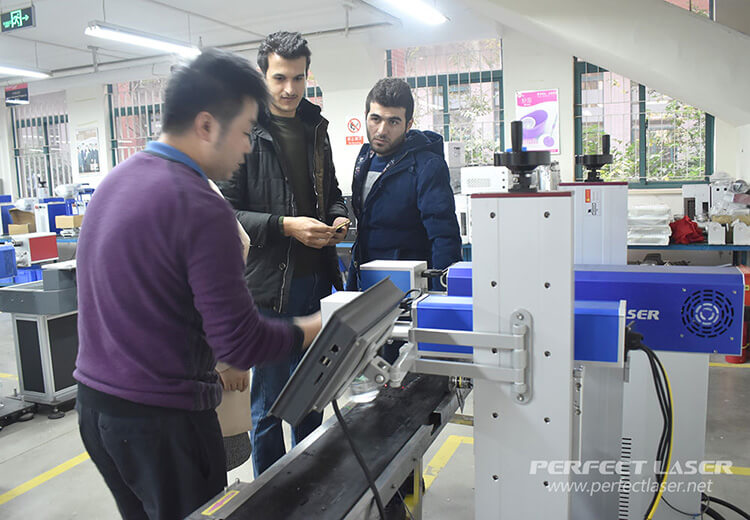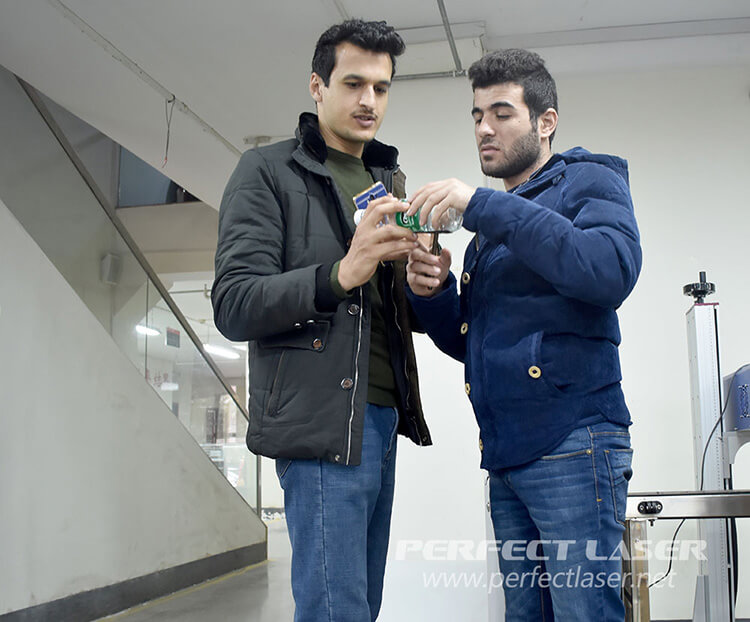 Customers' appreciation has always been the power of Perfect Laser R & D and manufacturing. We looking forward to establish the long-term and friendly cooperation with customers in the near future.
More information, please click in CO2 laser marking machine