September 19, 2017, two customers from Hungary to visit Perfect Laser, and inspect our channel letter laser welding machine and channel letter bending machine.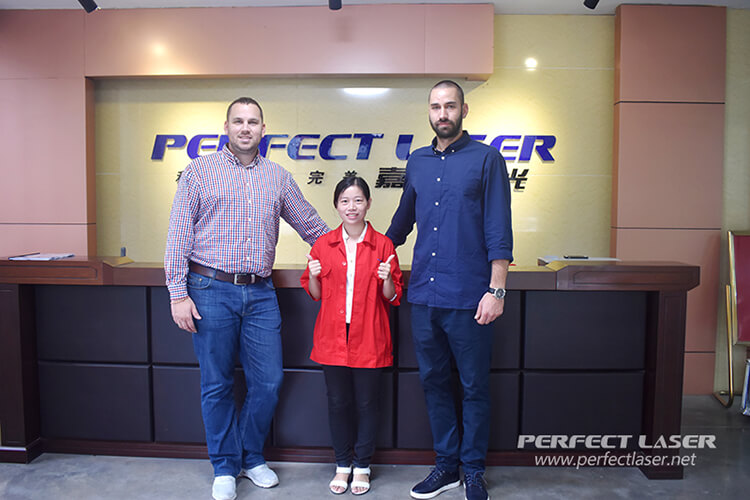 Accompanied by our salesman Anny, the customer came to the Perfect Laser factory to visit our different types of channel letter laser welding machines and channel letter benders. After the close understanding and practical operation, the customer finally very satisfied with our channel letter bending machine PEL-200.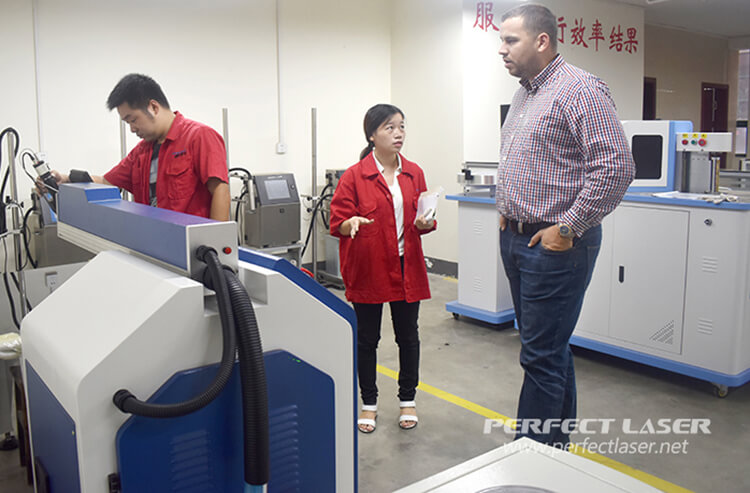 The biggest advantage of this automatic channel letter bending machine is the bending width can up to 180mm, and bending thickness of 1.5mm, bending fine stainless steel, and the use of double machetes parallel bending, greatly enhance the processing speed, and less processing time-consuming. It is indeed the preferred device of advertising industry logo, signs, neon lights, billboards, light boxes produced.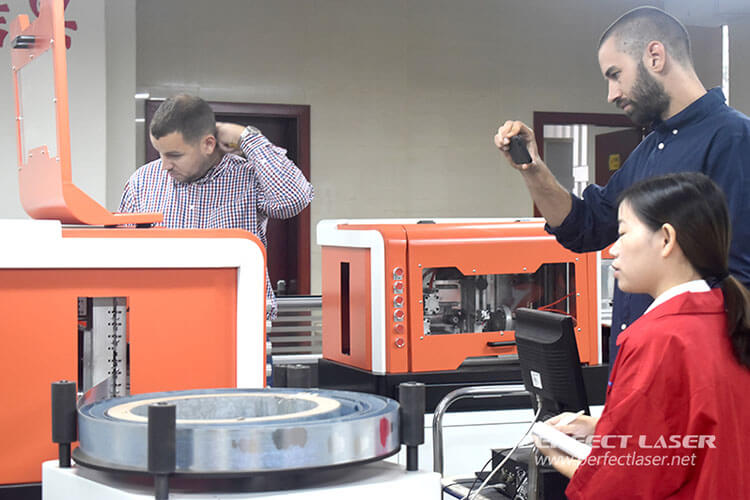 Customers this trip not only has a deeper understanding for the quality of Perfect Laser machine, but also closer the Perfect Laser and domestic and foreign customers relationship, hope we will start long and friendly cooperation with the customer in the near future.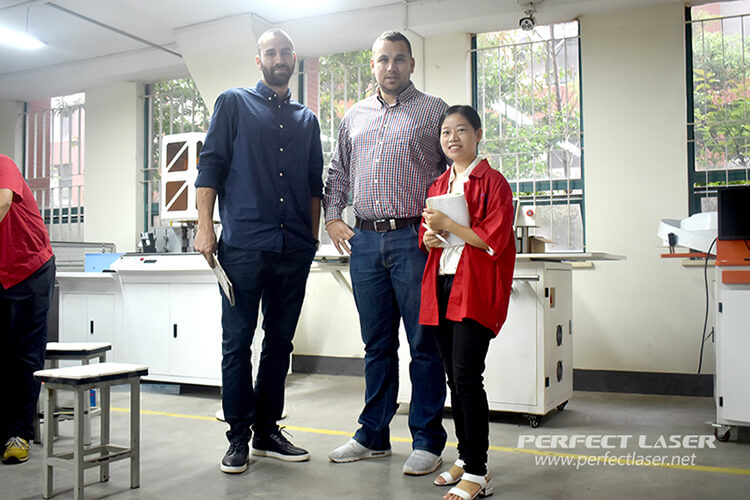 More information, please click in channel letter bending machine