The Season's Best Deals In PERFECT LASER
The September purchase festival is a large-scale global procurement activity launched by the international station in 2017.With the peak of traditional foreign trade procurement coming, September will be a critical moment for preemption!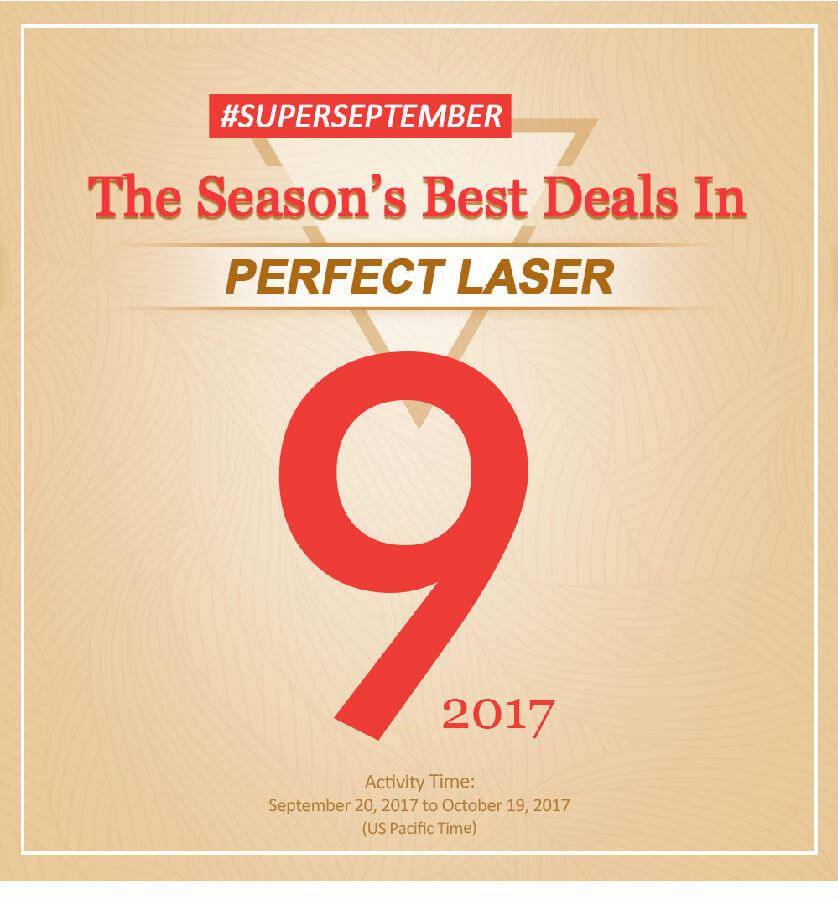 To participate in the September Purchasing Festival, you will have the opportunity to obtain the following benefits:
Alibaba activities:
1.Over $ 1000 minus $ 50
2.over $ 1000 for free inspection
3.Credit protection services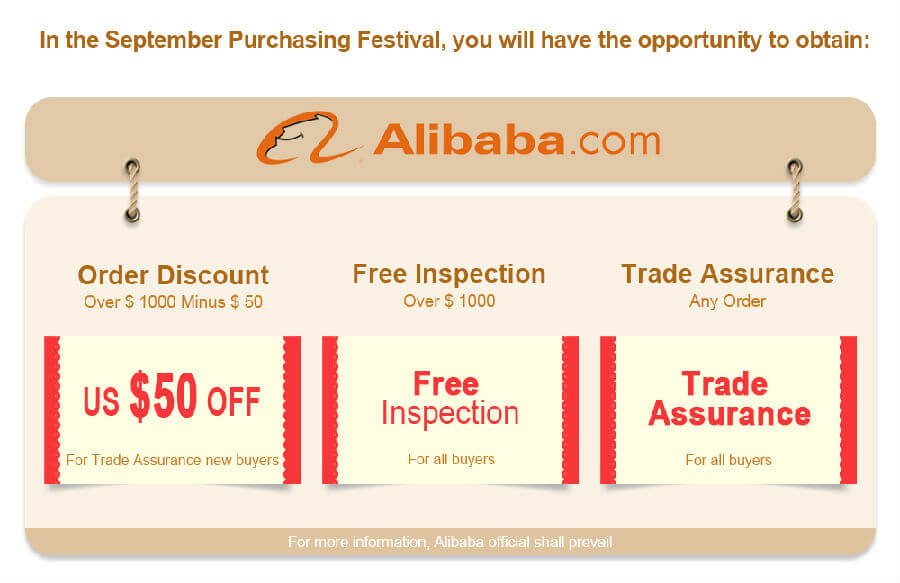 At the same time, Perfect Laser will provide you multiple promotions:
1.Recommend Rewards:
Recommend your friends to place machine order in September,you will get extra $100 free parts for your order in 2017
2.Free Gifts:
Place order in September. Get extra gift $100.For example, Order die board laser cutting machine, you will get extra gift,including focus lens 1ps($50) and reflect mirror 1pc(50$).
3.Huge discount:
Some products are on sale. For example, the PM-600 Ink jet printer.The original price of $1500 is now on sale at $1399.
4.Presents Giving:
Over $3000 you will get exclusive custom metal business card

Over $5000 you will get the blue and white porcelain tableware four pcs suit

Over $7000 you will get the blue and white porcelain tableware six pcs suit