September purchasing carnival. In order to appreciate the supporting and great kindness of old customers to perfect laser. Perfect laser launched recommend rewards promotions during this Superseptember. If you are an old customer of Perfect Laser, recommend your friend to order the machine in September and you will get an extra $ 100 free spare parts.
Activity time: September 1 - September 30
The growth and development of Perfect Laser are inseparable from the trust of many customers at domestic and overseas. Aiming at development of advanced technology and products to bring my friends better service. Perfect Laser reward old customers in this shopping festival, promotion is launched to express heartfelt thanks to our partner. Please do not hesitate to contact us !!!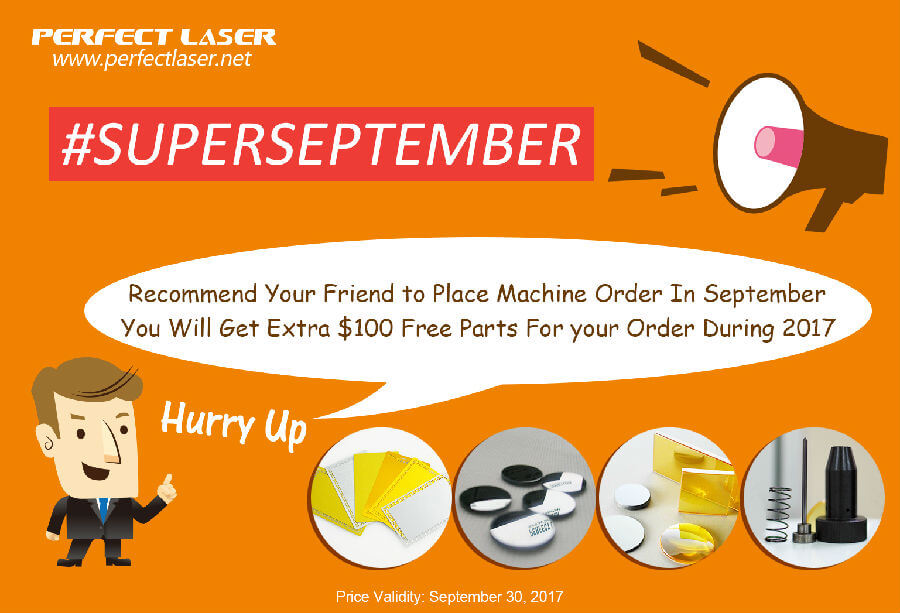 More information, please click in Perfect Laser.