March 24, 2017, two Indian customers visited Perfect Laser headquarters and saw the Fiber Laser Marking Machine and Channel Letter Bending Machine and other models.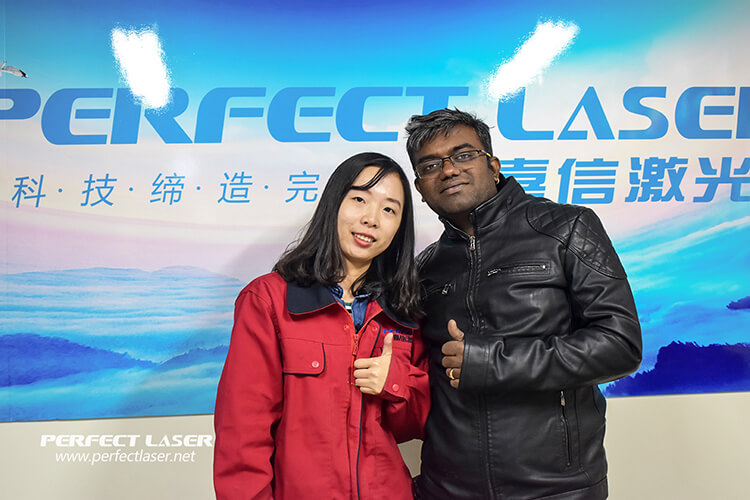 Our technical team and sales Daisy demonstrated the working principle and marking effect of the fiber laser marking machine in the production workshop. Customers is very satisfied with the marking effect and the operation interface, and give a high degree of recognition for our company's production scale and product quality.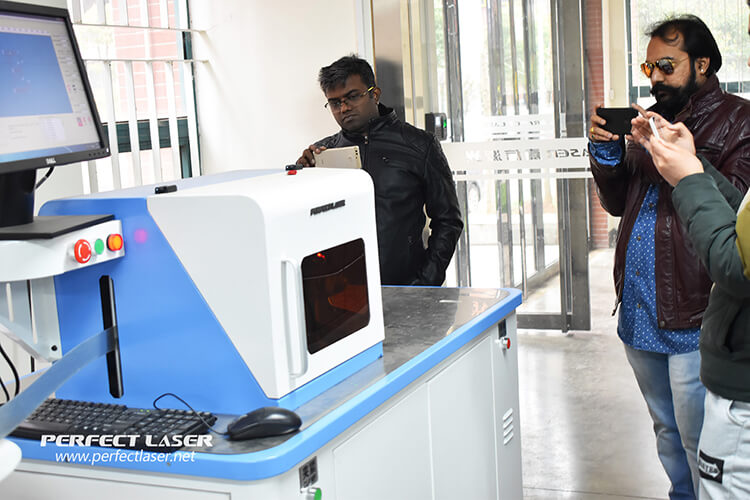 After viewing the demo, the customer has been able to operate the machine and related settings. Customers are very satisfied with the products of our company, showing great interest and cooperation intention. The customer said the follow-up will contact with us through the mail and telephone to communicate order matters.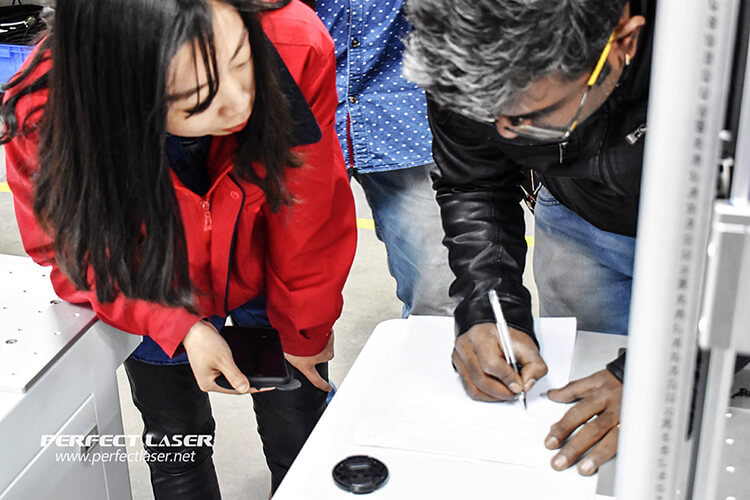 Based on the initial intention of cooperation, we have full confidence in the long-term cooperation between the two sides. Customers said the future will continue to maintain good communication with Perfect Laser, the establishment of a more profound friendship, more long-term cooperation and development.
More details, please see: Fiber Laser Marking machine, Channel Letter Bending Machine.